kissing navigation links
home DVD how to french kiss how to get boys to kiss you kissing FAQ kissing with braces lip-o-suction the vacuum kiss contact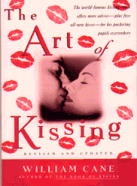 learn to french kiss The best book to learn french kissing from is The Art of Kissing. It contains a whole section on the subject together with quotes from guys and girls about what they like and dislike about every aspect of french kissing.

DVD
William Cane's International Bestseller

Please go to this page: Kissing DVD for the content that used to be here.